From a one off job to regular maintenance QUICK Drains provides blocked gully cleaning to a wealth of different private companies using an extremely fast and efficient method to remove blockages.
The jetting equipment attached to our vehicles uses water under high pressure to clear the blockage from the gully effectively in the same way we carry out our drain cleaning service.
Based in Heywood Manchester we have over 20 years experience in clearing gullies and drains. Our van pack tankers jetting equipment clears blockages in roads, car parks, schools and private drives or estates for customers in Manchester, Oldham, Stockport, Bolton, Rochdale, Bury & Surrounding areas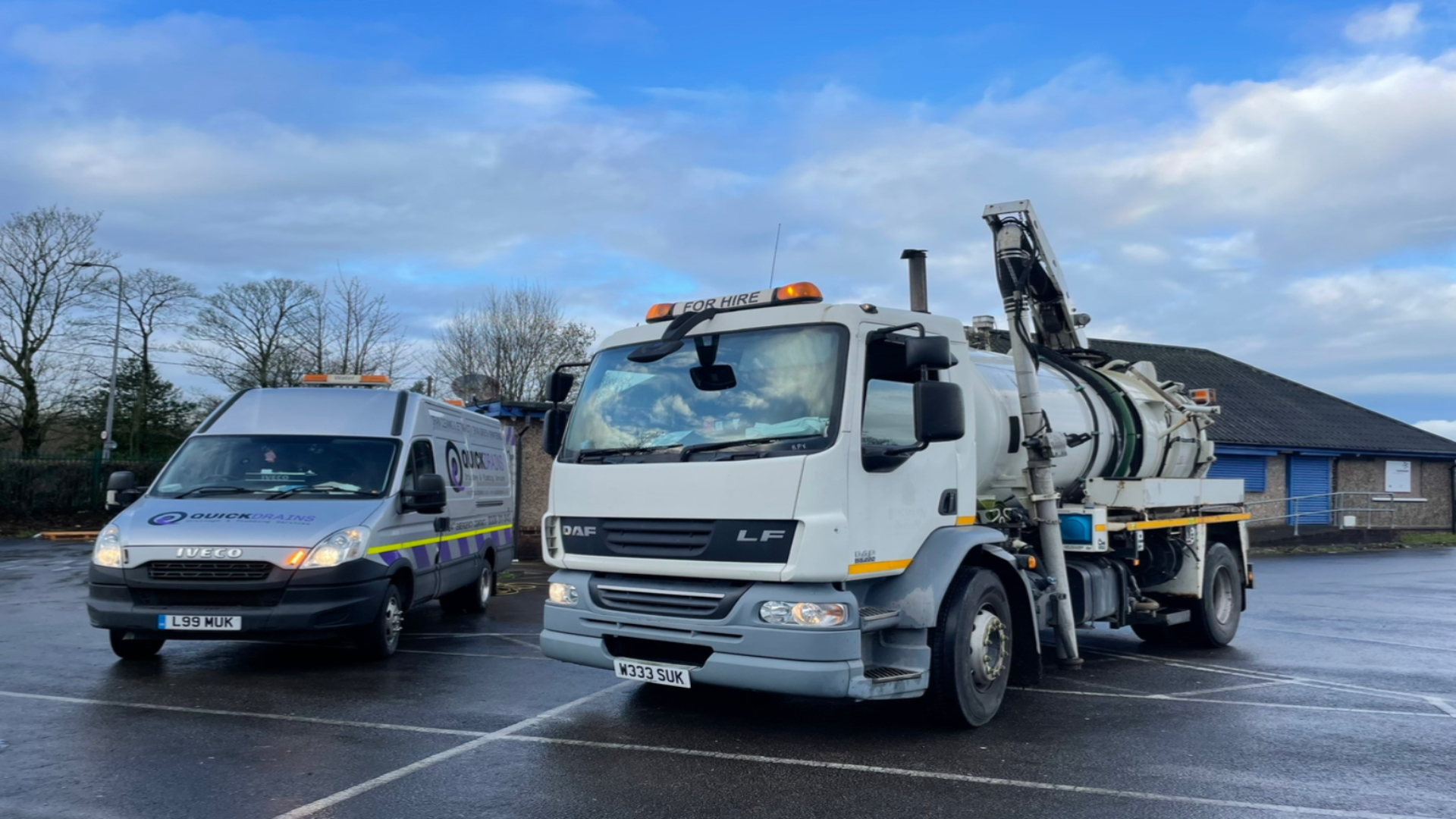 Blocked Gully Cleaning
Blocked gully cleaning is an essential service to allow the effective function of drains and gullies in urban areas.
Blocked gullies in the road can prevent the drainage of excess rainwater and groundwater. This in turn can lead to flooding and potential damage to properties in the vicinity.
Our gully emptying service is suited to a variety of situations. Our equipment is very versatile and can be used for many other purposes, such as cesspool emptying and cleaning grease traps. We can work in places that are difficult to access and no job is too much trouble.
We provide gully cleaning based from Heywood Manchester and Our main region of operation is through out The Northwest.
We will always provide a speedy response to all emergency enquiries and will get to site as fast as possible.
All of our team are fully qualified and continually trained from high pressure jetting to gully emptying services so you can be sure that you are in good hands when you deal with Quick Drains.
For more information about our gully emptying services or other waste management services please contact us and a member of our team will be able to assist you.