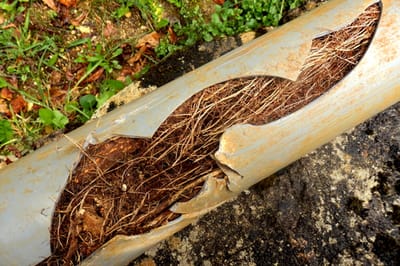 Pitch fibre drains were introduced in the 1940s and used until the 1970s. They were thought at the time to be the latest wonder material.
However, they have been found to react badly when subjected to hot water, oils and fats, which can cause deformation.
A pitch fibre pipe is estimated to last about 40 years, meaning that some will have reached the end of their life. In the worst cases, they can collapse, blocking the drain.
Depending on how deformed the pitch fibre is, the pipe can either be re-rounded (no-digging necessary) or worst case scenario, you will need the more expensive excavation.
For FREE advice about tree roots in your drains, call 0161 885 3775 or email our office ​
info@quickdrains.co.uk
​​​.